Jagello 2000 Association – Czech Euro-Atlantic Council organizes this conference on 27 May 2015 in Chamber of Deputies, Parliament of the Czech Republic under the auspices of its President Jan Hamáček.
This year's conference "Our security is not a given" aimed not only to summarize main changes in security environment of the last year from the international institutions' and Czech Republic's point of view, but also to answer how the Czech Republic should and could reflect on these changes.
Former president of the Polish Republic, Mr. Aleksander Kwaśniewski, was an honourable guest of the conference.
Website of the conference held in May 2014 in the Prague Castle.
This event is a second edition of an annual conference series started at the Prague Castle last year on the occasion of the 15th anniversary of the Czech Republic's NATO membership. It assessed the Czech NATO membership and discussed its further perspectives.
We witnessed dynamic changes in the security environment in the past 12 months and therefore we consider it very important to keep the debate on security on the highest political and expert level. Members of the Parliament of the Czech Republic, representatives of the ministries of foreign affairs, defence and interior, top representatives of the Armed Forces of the Czech Republic, top Czech security experts, diplomats, defence attachés and members of the security community attended the conference.
Details:
Kindly note that due to limited seat capacity, participation at the conference is possible upon personal invitations only.
Programme
Contact e-mail: konference@jagello.org
Contact person for media: Pavel Doško, doskop@jagello.org
Organizer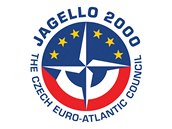 Main partners
Marketing partners
Partner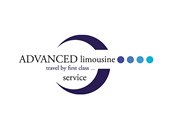 Media partner